Take some of the stress away from teaching endless pronoun rules with some of these fun hands-on activities. Use the posters as a classroom display for students to reference. Turn practice into game-like activities. Read fun books and play catchy songs. Finally show videos that review rules. Your students will become experts in no time at all.
#1 Posters
 Download a free poster or banner at Teaching Ideas.
 #2 Printables from Brian Cleary
#3 More Posters
 Click on the image to download a pdf version of the posters.
#4 Play Ball! A  Lesson
 Check out this lesson from Education World.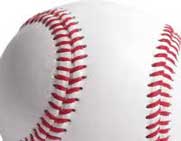 #5 Teaching with Picture Books
#6 YouTube Videos
YouTube has a number of videos on parts of speech. Try "Rufus Xavier Sarsaparilla" from Schoolhouse Rock.
#7 Printable Practice Pages
Here are a few links to help you find lessons and practice pages:
#8 Online Games
#9 Brain Pop 
BrainPop is always a hit with students. Here's the link to the pronoun page:
#10 Bag Game
Play the Bag Game: Learn Parts of Speech
At this site, instructions are provided for a game activity in which students build sentences from words they have drawn from paper lunch bags.
If you need additional materials to teach parts of speech, you may want to take a look at Interactive Grammar Organizers.
If you liked this post, you might also enjoy the following:
☆.´ `. ☽¸.☆
(͡๏̯͡๏)(͡๏̯͡๏)
( , ,)( , ,).
¯**´¯**´¯`