Literally, billions of crossword puzzles can be found online or in teacher resource books, but they often don't fit the words you are studying. In this post, I have reviewed six free crossword puzzle generators. I hope these reviews will help you find the site that best fits your needs.
Each title is linked to the generator website.
Pros This generator is super easy to use with just four fields to fill in: puzzle title, number of squares, size of squares, and clues with definitions. You won't need to spend time trying to figure out how to work this generator.
Your finished puzzle is an image with text below for the clues. This is a great feature because you can easily correct any mistakes you made while typing the clues. You can also copy and paste the image and clues into another document such as Word or PowerPoint.
Cons This generator does not give you the option of printing an answer key. You have no choices of font, color, etc. [Note: This is not really a problem since you can easily change font after the puzzle has been copied into another document.] 
Pros One of the best features of this site is you can click on an icon beside the field where you type in your clues and can select a preset definition from The American Heritage® Dictionary of the English Language, 4th Edition. This makes creating the puzzle super quick.
You can customize your puzzle by selecting one of seven font options (free version) and over 90 from the paid version. Under the "Advanced Tab" you can highlight the puzzle so that it can be copied and pasted into Word. The puzzle has many options for customizing your puzzles such as name line, title, and instructions. You can add an image to the page from their bank of stock images. (With the paid version, you can add additional images and even upload your own.) Options are provided for changing the size of your puzzle, coloring in the puzzle boxes and font, and saving the puzzle as a pdf or image.
Cons You must pay to have all the options available. While the generator is fairly simple to use, you will need to spend a little time figuring out all the options the first time you use it. 
Pros This site is super easy to use. You have just four fields to fill out: instructions, title, subtitle, and word and clues. 
Cons When you opt to print your puzzle, you are taken to a new page with eight ways to get your puzzle; only one of these options is free. With the free version, you may print a simple puzzle with no images. The final puzzle cannot be copied and pasted to Word. (When I tried, the puzzle boxes lined up in a row.) 
After creating the puzzle, you can see how it will look with the images behind the puzzle. To get beautiful crosswords with images, you must pay. In the free version, your finished puzzle has advertising on it for a program to customize the puzzle called Crossword Weaver®.

Pros ABCYa offers the easiest generator to use. Students could easily make their own puzzles using this site. Each page asks you a question: title, type or copy (clues), word and clues, computer or print.
Cons You must have between 10 to 20 words.  The user cannot copy and paste the puzzle into Word. You can not customize your puzzle. The abcya.com logo is on your final puzzle.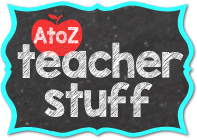 Pros Edtools offers a super easy-to-use generator. Just type in a title, words, and clues. The generator produces the crossword as an image that can be copied and pasted into Word. The final copy has a place for students to write their names and the date.
You can open a puzzle someone else has created, add to or change the puzzle, and then create a new puzzle.
Cons The answer key is listed in clue form, not the completed puzzle. In the two-sample puzzles I created, several words would not fit and were left out of the finished puzzle. You cannot customize font style, color, or size. [This shouldn't be a problem since the puzzle can be copied into Word.]
Pros Only two fields must be filled out: a puzzle title and words and clues. The completed puzzle opens in Word or as a pdf. You can view and print puzzles others have created, but you can't edit them without the passcode.
Cons You must create a passcode to come back and edit your puzzle or to get a key. If you forget to create the passcode, you are out of luck. You can not customize any options.
Happy Puzzle Making!